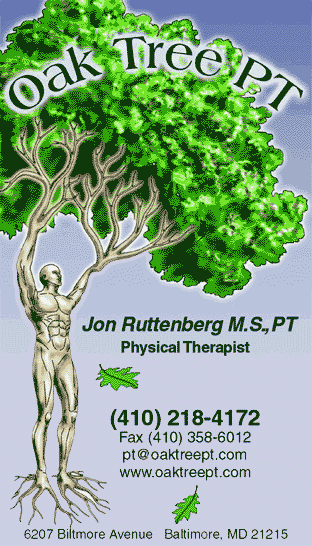 Choosing a healthcare provider is one of the most important decisions you can make. You want someone who is caring, knowledgeable, and accessible. Someone willing to take the time to go over all of your options and treat you as a person, not just a patient.

At our practice, we pride ourselves on our patient service. We offer a knowledgeable staff, safe and proven procedures, and a track record of success.


Office Hours:

By appointment only.
Home visits also arranged by appointment.

Call to schedule times: (410)218-4172


Click here to contact us: pt@oaktreept.com
Oak Tree PT
3635 Old Court Road, Suite 311
Baltimore, MD 21208

(410) 218-4172 Office/Clinic
(410) 580-0126 Oak Tree PT Seminars
(800) 830-5949 Toll-Free
(410) 580-0162 Fax
We subscribe to the HONcode principles. Verify here.